Very Rare Texas Lure Find!!!
---
[Follow Ups] [Post Followup] [Joe's Old Lures Message board]
---
Posted by Gary Robinson/NFLCC/FATC/Nacogdoches, Tx [47.222.189.148] on Sunday, February 11, 2018 at 6:13PM :
OK, now that I got your attention, I am posting a pic of a lure that I have been looking for for a long long time! It is a Loco Lure made in Nacogdoches, Tx. by the Thrift Lure Co. I knew the guy who started the company in the late 1940's. He maintained that it was one of the very first spinnerbaits made. Never thought I would find one but came up with it in some stuff I got the other day. Remember, rarity is a relative thing! Probably more Heddon Black Suckers out there than there are of these...just not as many people give a hoot! Have fun with your collections and remember, it's not the stock market!! Thanks Joe!!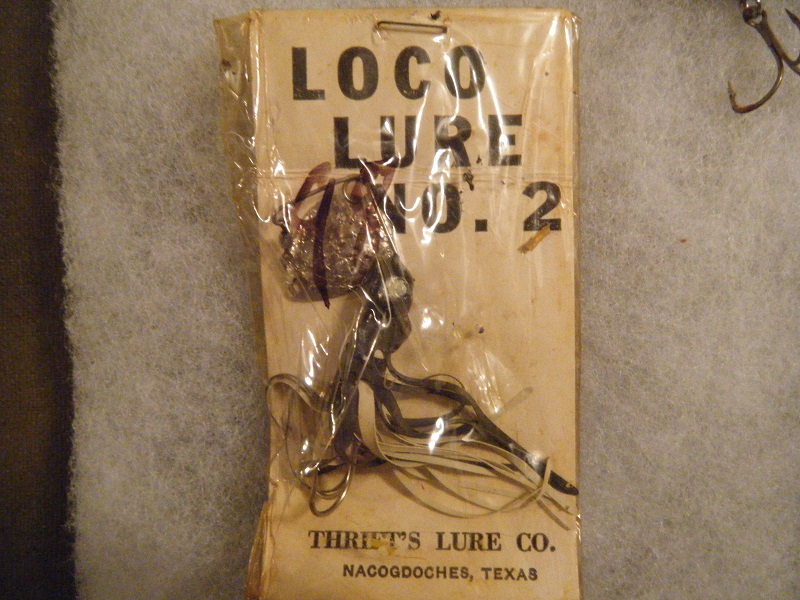 -- Gary Robinson/NFLCC/FATC/Nacogdoches, Tx
-- signature BWHcp.
---
---